XR, Metaverse, UX & 3D Designer
Vinay Hegde is an XR, Metaverse, UX and 3D designer based in Bangalore. He is a graduate from Vancouver Film School, Canada and has the Jedi Masters from The Lucasfilm Animation, Singapore. Vinay Hegde has also been a part of many movie projects by Dreamworks Animations India and Lucas Film Animation, Singapore.
Vinay Hegde is a versatile artist and has stretched the boundaries of art by combining his talent with the upcoming scientific technology. Some of his latest innovations include "Cosmic Splash", "Glow Art" and "Glue Art" !
KNOW MORE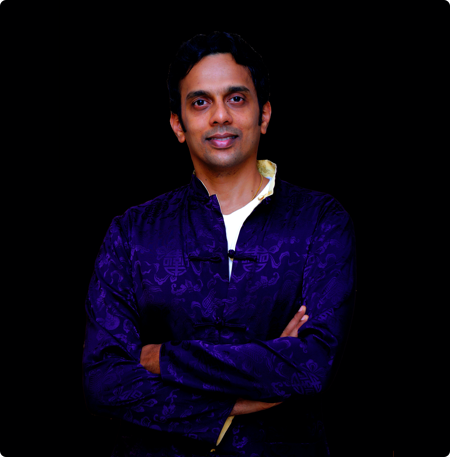 Watch My Videos of
Cosmic Splash / VR